Welcome to the Shrine 2023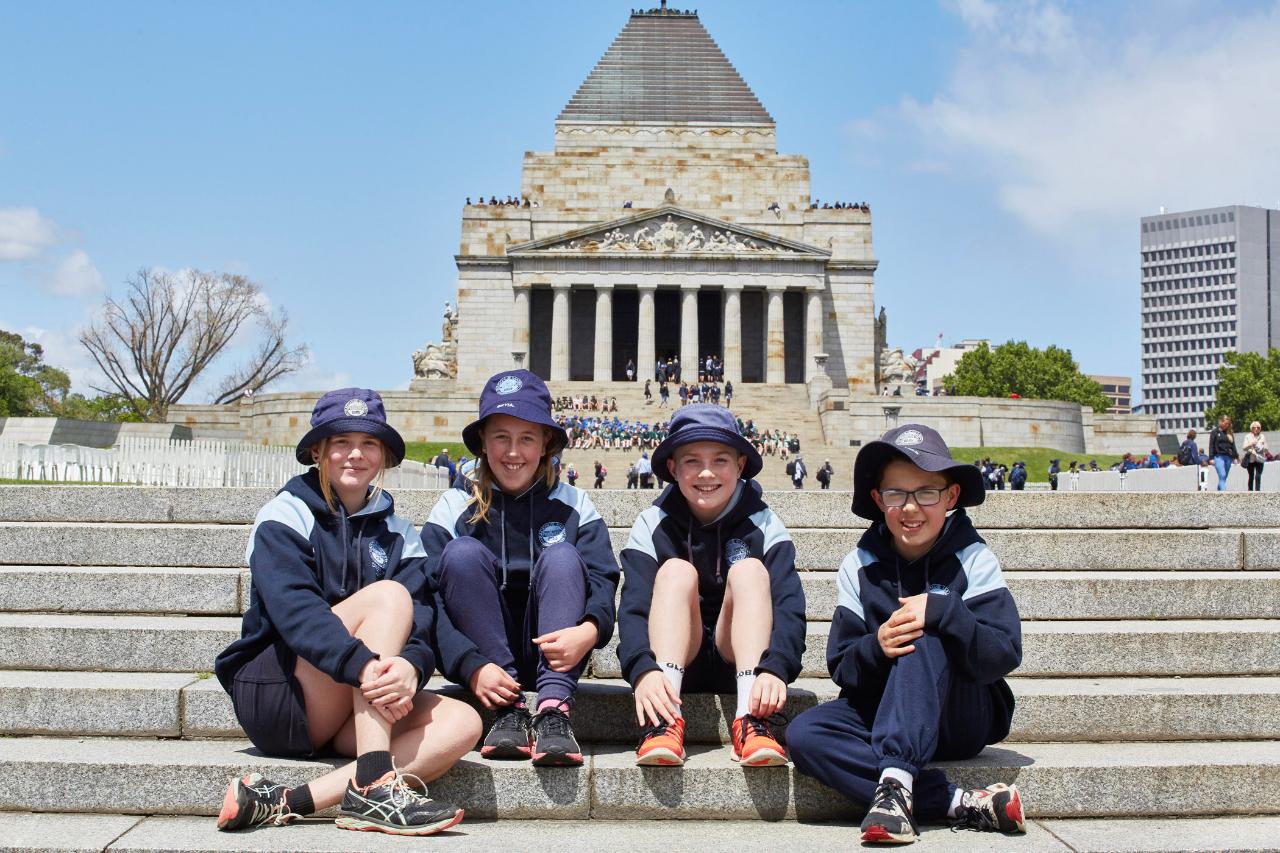 天數: 55 分鐘 (左右)
位置: Melbourne, VIC
产品编号: PMX0C9
1 hour, free
For all ages
Offered every hour from 10am to 3pm
Explore one of Melbourne's most beautiful and iconic places and reflect on the impacts of war.
Almost ninety years ago the Victorian community built the Shrine of Remembrance, to tell the world and future generations that we would never forget the huge sacrifices which citizens make in times of international conflict.
Today the Shrine is a place your students can learn about wartime history, hear about diverse people from all walks of life, and experience the living importance of remembrance in Australian communities.
Our friendly guides tailor this tour to your students' age group, and when you book you can choose a tour theme.
For up-to-date information about planning excursions to the Shrine including Covid-19 safety and conditions of entry for schools, visit https://www.shrine.org.au/plan-your-excursion