Keepsakes from the First World War 2023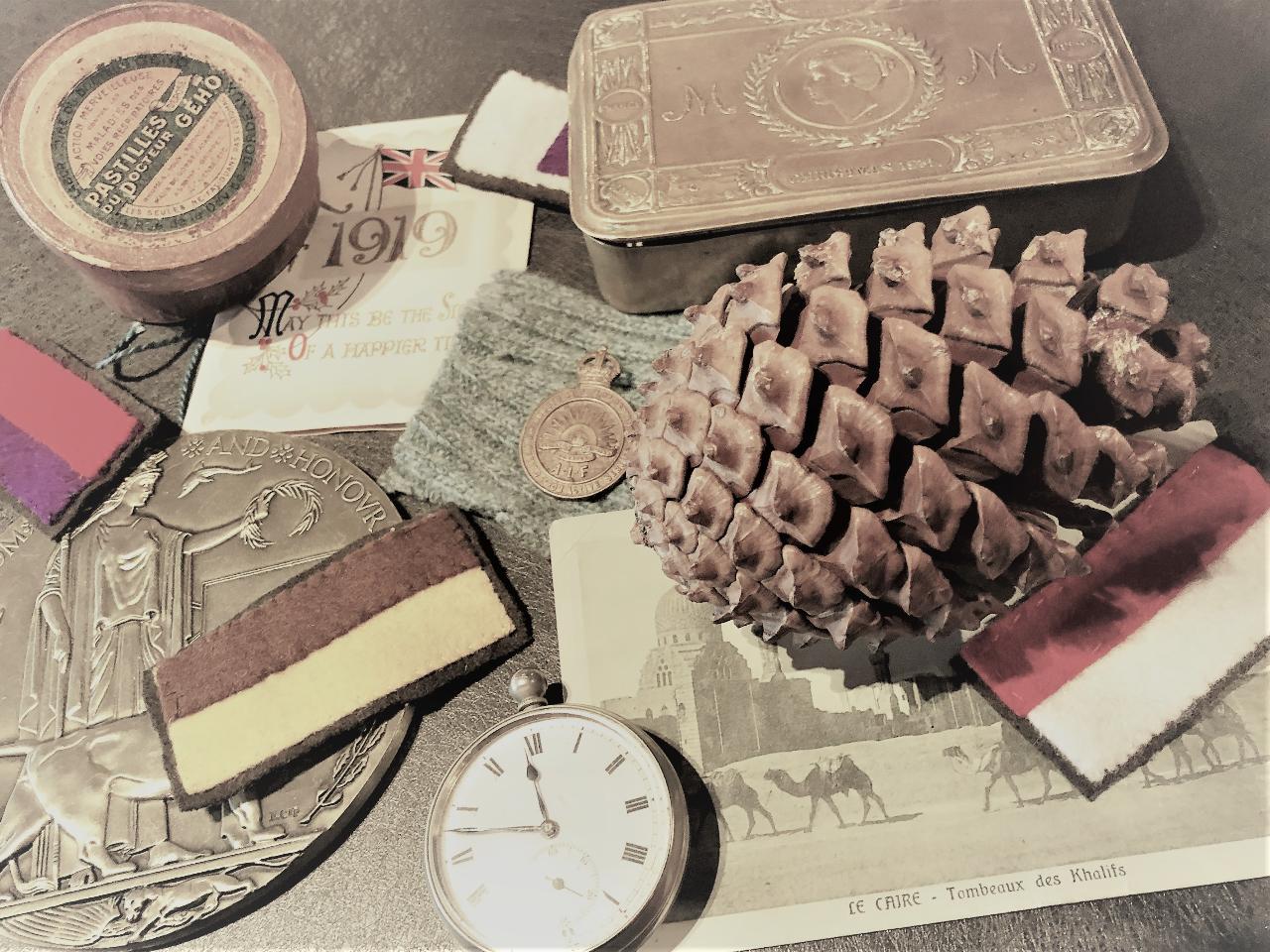 Durata: 85 Minuti (circa)
Luogo: Melbourne, VIC
Codice prodotto: PY2JMV
1.5 hours, free
For secondary students
Offered once daily at 11:30am
How did ordinary Australians experience the challenges of the Great War?
In this engaging hands-on program, your students will use historical artefacts to investigate how an entire generation had their lives shaped for ever by Australia's participation in the First World War.
Students will visit the memorial and the galleries, they will think and talk about the choices and decisions different kinds of people made in the years 1914 to 1918, and they will learn about the origins of the Shrine as a memorial of the losses and sacrifices Australia made in those years.
For up-to-date information about planning excursions to the Shrine including Covid-19 safety and conditions of entry for schools, visit https://www.shrine.org.au/plan-your-excursion